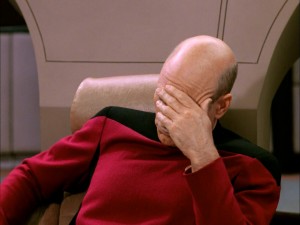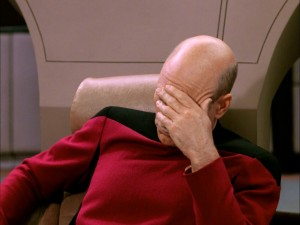 Just today, I came back from work to find a usual message on Google Search Console that they removed a result to one of my posts on my Anime Blog. From the looks of it, Daisuki apparently removed some blog posts while attempting to remove links to illegal fansub downloads:
Hello,

Google has been notified, according to the terms of the Digital Millennium Copyright Act (DMCA), that some of your materials allegedly infringe upon the copyrights of others. The URLs of the allegedly infringing materials may be found at the end of this message. The notice that we received, with any personally identifying information removed, may be found at http://www.chillingeffects.org/notice.cgi?sID=11081837.

Please note that it may take several weeks for the notice to be posted on the above page.

The DMCA is a United States copyright law that provides guidelines for online service provider liability in case of copyright infringement. We are in the process of removing from our Google Search results the materials that allegedly infringe upon the copyrights of others. If we did not do so, we would be subject to a claim of copyright infringement, regardless of its merits. See http://chillingeffects.org/dmca512/faq.cgi for more information about the DMCA, and see http://www.google.com/support/bin/static.py?page=ts.cs&ts=1114905 for the process that Google requires in order to make a DMCA complaint.

If you feel that your sites or pages were mistakenly removed due to a DMCA request filed against you, or you have taken the necessary steps to remove the infringing content, Google can reinstate these materials into its search results upon receipt of either a DMCA Counter Notification form, or a Content Removed form.

To request reinstatement for a URL where the allegedly infringing content is still available, please fill out our DMCA Counter Notification form:

https://support.google.com/legal/contact/lr_counternotice?product=websearch&hl=en

If you have removed the allegedly infringing content, you may fill out our Content Removed Notification form:

https://support.google.com/legal/contact/lr_contentremoved?product=websearch&hl=en

If you have legal questions about this notification, you should retain your own legal counsel. If you have any other questions about this notification, please let us know.

The affected URLs are listed below:

The iDOLM@STER Cinderella Girls – Episode 12 – Going on a Team Building Adventure

Regards,

The Google Team
Yes, I am very angry at Daisuki for the fact that they falsely DMCA claimed my review of Idolmaster Cinderella Girls review, which of course praised their show. At no point did I post any links to illegal fansubs or anything like that. For the most part, people should really use legal alternative and/or buy the Blu-rays for shows that you enjoy. What they did is not only censorship, but it's downright illegal for the fact that reviews are obviously protected under Fair Use for critique. I have already filed a counter notice against them and waiting for them to respond back. Still, I kind of felt betrayed since I bought the Blu-rays and planning to buy all of them since I already started.
Also, if you work for Daisuki and willing to fix this issue, feel free to contact me on Twitter or via email using the contact form so we can resolve this.
Update: The saga continues as they removed yet another one of my reviews from Google through another false DMCA claim. I already sent a counter notification, but I want answers now since I do not provide any links to illegal downloads to the show you are claiming. It's just a review, which is clearly covered under fair use of the copyright law.
Hello,

Google has been notified, according to the terms of the Digital Millennium Copyright Act (DMCA), that some of your materials allegedly infringe upon the copyrights of others. The URLs of the allegedly infringing materials may be found at the end of this message. The notice that we received, with any personally identifying information removed, may be found at http://www.chillingeffects.org/notice.cgi?sID=11093102.

Please note that it may take several weeks for the notice to be posted on the above page.

The DMCA is a United States copyright law that provides guidelines for online service provider liability in case of copyright infringement. We are in the process of removing from our Google Search results the materials that allegedly infringe upon the copyrights of others. If we did not do so, we would be subject to a claim of copyright infringement, regardless of its merits. See http://chillingeffects.org/dmca512/faq.cgi for more information about the DMCA, and see http://www.google.com/support/bin/static.py?page=ts.cs&ts=1114905 for the process that Google requires in order to make a DMCA complaint.

If you feel that your sites or pages were mistakenly removed due to a DMCA request filed against you, or you have taken the necessary steps to remove the infringing content, Google can reinstate these materials into its search results upon receipt of either a DMCA Counter Notification form, or a Content Removed form.

To request reinstatement for a URL where the allegedly infringing content is still available, please fill out our DMCA Counter Notification form:

https://support.google.com/legal/contact/lr_counternotice?product=websearch&hl=en

If you have removed the allegedly infringing content, you may fill out our Content Removed Notification form:

https://support.google.com/legal/contact/lr_contentremoved?product=websearch&hl=en

If you have legal questions about this notification, you should retain your own legal counsel. If you have any other questions about this notification, please let us know.

The affected URLs are listed below:

The iDOLM@STER Cinderella Girls – Episode 18 – Keep Calm and Smile

Regards,

The Google Team