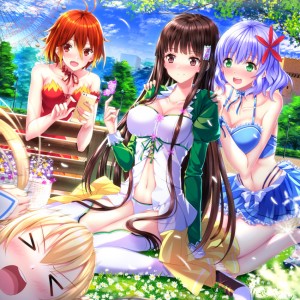 It has been over 3 years since I got a new phone, which was an iPhone 4S. It was a sizable leap from the 3GS as it sported a faster processor, solved the antenna issues, introduced Siri and vastly improved on the camera, which is okay, but still inferior to the Canon Powershot S110 I own. Since then, I didn't care about getting the latest iPhone since I only browse the web, check my email, use it as a Japanese electronic dictionary, and to listen to music besides being my phone.
Now that AT&T is getting rid of subsidies and that iPhone 6S won't be much of an upgrade except for a better processor and camera, I decided to upgrade in the last week of May at the Apple Store in order to keep my unlimited data. With that, I decided to get an iPhone 6 64GB model since the 6 Plus is way too big for me.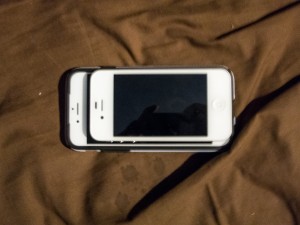 So, what I think about the iPhone 6? It's an improvement and has a lot of nice features such as Touch ID (which is useful for 1Password as I don't have to enter my password) and the bigger screen, which shows more information. Not only that, it runs a lot faster than the 4S since it has a powerful CPU and 1 GB of memory. In fact, Safari doesn't crash or reload the pages at all on the new phone, which is nice. As for Apple Pay, I haven't gotten the chance to use that, so I can't say. Lastly, pages load fast thanks to LTE support and the phone supporting Wireless AC.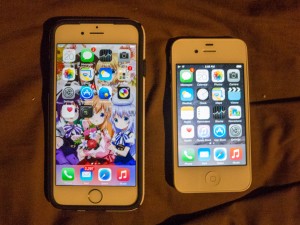 While the iPhone 6 is a great, there are a few flaws. One of them that I noticed is that it's now difficult to operate it with one hand. One hand operation of the old iPhone 4S is one aspect I liked about that phone. Sure, the screen is small, but at least I can reach everything. On the 6, not so much since the screen is a bit too big. Sure, Apple solved it by adding a feature called "reachability" when you double tap the home button two times so you can reach the top. However, it's more of an annoyance since I accidentally activate it and can't deactivate it. Also, the iPhone 6 has a notorious problem of bending, especially with the 6 Plus. So far, I haven't had this problem since my phone is in a case.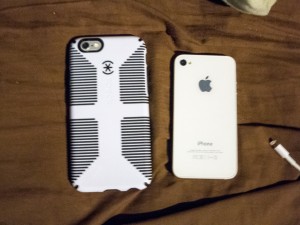 Aside from that, the iPhone 6 is a nice upgrade aside from a few flaws here and there. The 6 should serve me well for another three years and hopefully by then, they will have the 7s or whatever model they are selling to upgrade to.
As for the camera, it's nothing special. Still 8 megapixels and doesn't quite surpass the quality and versatility of the Canon.