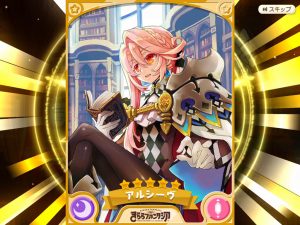 In most instances, Gacha mobage games can become brutal with very low rates when it comes to the rarest cards. Sure, you may get lucky and pull a super rare card on the first try or be very unlucky and not get anything, requiring several rolls. I have to admit that I was aiming for Sugar in this limited time banner. I guess either one is fine since I don't want to spend more time grinding and maxing out the girls' relationship level, which will net you 120 star stones.
The official rates for this game shows as follows:
????? – 2%
???? – 12%
???- 86%
There is no pity meter in this game. As a result, one rolls are completely useless as you will mostly get common 3 star cards, which are pretty much useless, besides the beginning of the game. You want 4 or 5 stars since you can evolve them. 4 star cards can go up to level 90 after limit breaking and evolving. 4 star character cards are easier to get since they are given out for free in limited time events. For every 10 roll on a banner, you will at least get at least 1 4 star or 5 star card. The first 10 roll costs 300 star stones and 400 afterwards.
By taking consideration of statistics, for 100 rolls, you should at least receive 2 five star cards.
Here is the actual rates from recording each 10 roll. This excludes single rolls from summon tickets. I done 8 ten rolls.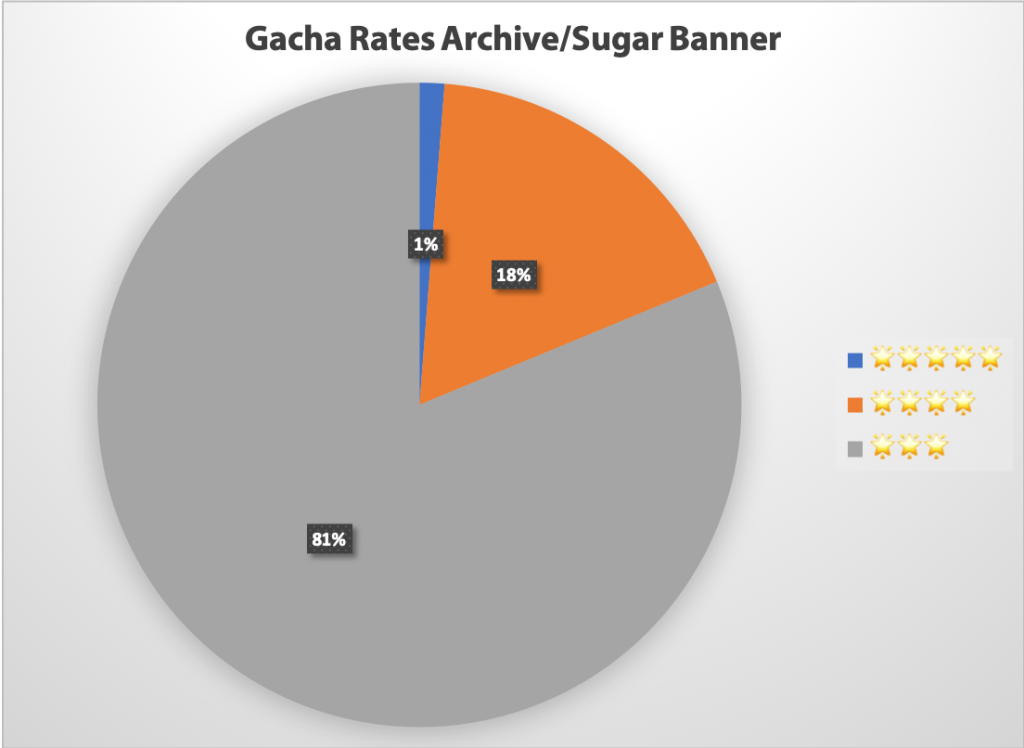 The actual data is below.
| | | |
| --- | --- | --- |
| Rarity | Count | Percentage |
| ????? | 1 | 1.3% |
| ???? | 14 | 17.5% |
| ??? | 65 | 81.3% |
While Sugar didn't come home, at least I got the other. I want to save the other potential earned stones for the next event if I had this bad of luck next time.
Of course, you can become really lucky, as I did with the Sansha Sanyou banner and getting a 5 star Nishikawa Youko on the first 10 roll.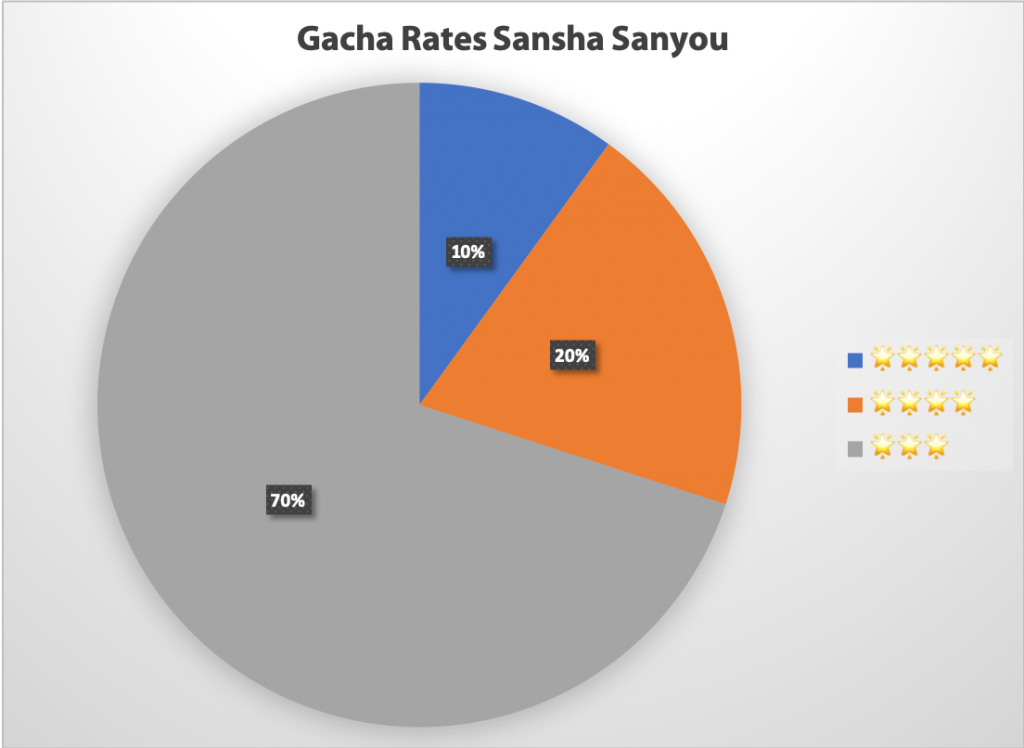 | | | |
| --- | --- | --- |
| Rarity | Count | Percentage |
| ????? | 1 | 10.0% |
| ???? | 2 | 20.0% |
| ??? | 7 | 70.0% |
| Total | 10 | |