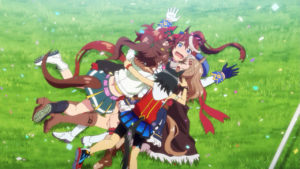 The first attempt to get the Geforce 4 Ti 4600 was a flop. However, I am not letting the second try go in vain. I want to give a special thanks to the owner of Mac OS 9 Lives, DieHard for selling me his spare Ti 4600 and making this second part possible. This was the final piece of the puzzle. With that, it's time to share my first impressions of the card and some benchmarks.
The GeForce 4 Ti 4600 back in 2002 is a beast of a card. It bested ATi's Radeon 8500, which was their flagship card at the time, which only beat the fastest GeForce 3 Ti 200 card. The card features 128 MB of video memory and it had proper dual monitor support.  Eventually, Apple offered the GeForce Ti 4600 as a build to order option and eventually, as a separate upgrade kit in June 2002. It's designed for the PowerMac G4 Quicksilver and Mirror Door models, although it will work on all models except PCI Graphics.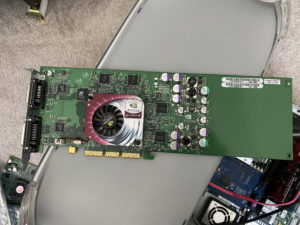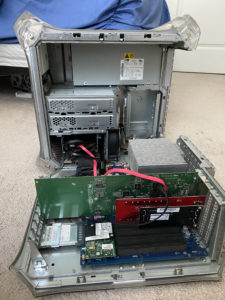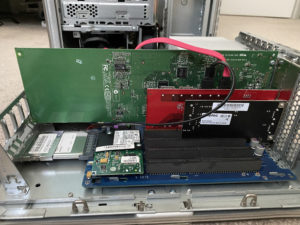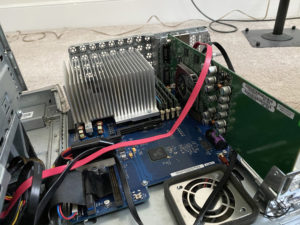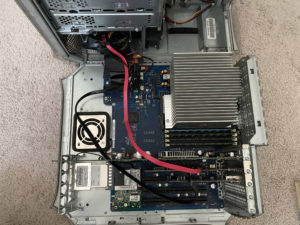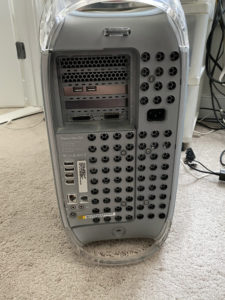 When I took the card out of the package, it looks massive. The Mac version has extra PCB so it can slot into the extended expansion slot holder. This will hold true with future high-end cards, even in the original Mac Pro. Otherwise, it looks like any reference Nvidia Geforce 4 Ti 4600, except the ADC port replaces the VGA port. There are third party adapters that allow you to connect a second DVI monitor to the ADC port, but they are rare and pricy. I kind of wish someone would make some generic ones so it won't be too expensive to have dual monitor support.
Aside from that, while I benchmarked the flashed Ti 4600 before restoring the PC ROM and sending it back to the seller, the results are pretty much the same between the PC and Mac versions of the card. As expected, this card is much faster than a flashed Radeon 9000 Pro I had in the system.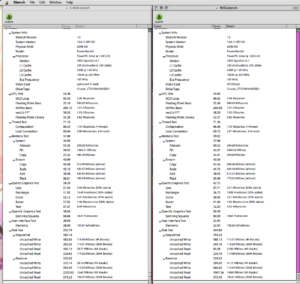 As for games, the Ti 4600 outperforms the Radeon 9000 Pro in Quake 3 Arena on Mac OS 9. The Radeon 9000 Pro gives an average of 73.4 fps while the Geforce 4 Ti 4600 gives 78.8 fps. This is a 5.4 fps difference. Not huge, but it's something. However, I realize that there are some compatibility issues with later games.
Even though I am using the Mac version of the card, if you set the graphic settings too high in 2004 or later, the game can crash. I notice this with Roller Coaster Tycoon 3 with high settings and Sims 2. When I set the graphic settings to medium in Roller Coaster Tycoon 3, it enters the game without crashing. I suspect this is because the GeForce 4 Ti 4600 lacks advanced pixel shader 1.4 support, which the Radeon 8500 has. It's not until the FX series that it gained this feature along with Pixel Shader 2.0 support. However, those video cards have no Mac OS 9 support. Moreover, the Radeon 8500 is a slower card. Of course, these two games can run on modern systems, so it's not a big deal.
Also, I think the big improvement is in the user graphical interface performance. Sure, the Radeon 9000 Pro is a good card for regular tasks, but scrolling is sometimes choppy. With the Geforce 4 Ti 4600, graphical interface performance is better. Even scrolling in TenFourFox and ArticFox is a bit better than the Radeon 9000 Pro. It reflects in the XBench scores.
While there are faster cards you can install in the PowerMac G4 that is faster than the GeForce 4 Ti 4600, they are not compatible with Mac OS 9. This is important if you plan to use Mac OS 9 for productivity and gaming. Still, I think the Geforce 4 Ti 4600 is the best of both worlds in performance and Mac OS 9 compatibility. I still use the PowerMac G4 for some productivity tasks such as editing Podcasts.
---
With that, this pretty much wraps up the Ultimate PowerMac G4 project. It was fun building and using this dream Mac I can only wish for during my childhood. After all, I was stuck with a terrible Dell Dimension 2350 with a very slow 2.0 GHz Intel Celery/Celeron processor. My second Mac, a Performa 62xx/63xx series is the fastest Mac I had since I was 6/7 years old. Also, it's apparently considered one of the worst ones. Believe it or not, I still have it and plan to restore it eventually.
Aside from that, there is no more upgrades I can do, besides getting a faster dual processor. This includes the faster processors in the Firewire 800 models of the MDD and the Sonnet Encore MDX G4 Duet. They are out there, but they are rare and expensive. Either way, I will probably buy one if I find one to complete the setup.