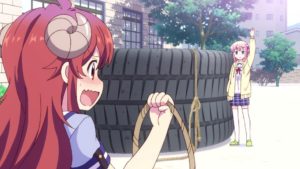 Now that I finally done my training in VMWare VCenter, it's time to implement it in my own home lab setup. So, here is part two of my home lab saga.
From my job I started in February, I finally received some IT training on the software and technologies I support for my job. While there is no way to have a test environment of Citrix Virtual Apps and Desktops since it's nearly impossible to obtain trial licenses nowadays, I can at least have VMWare VSphere, Windows Server and Red Hat Linux in my homelab environment.
VMUG (VMWare User Group) has a paid membership called VMUG Advantage. Besides giving a bunch of benefits and discounts, one is the 1-year licenses to VMWare products that is renewable. Since I will be supporting VMWare ESXi and VCenter, it's probably a good idea to set up my own environment to experiment on stuff and practice and learn new skills. While the federal government moves slow moving to new technologies, it's a good idea to stay up to date with my skills.
My VMWare Setup consists of the following:
Intel NUC 10 Frost Canyon Core I7 (6 cores, 12 threads), 1.5 TB of SSD storage and 64 GB of DDR4 Memory – The first ESXi Server running a bunch of virtual servers to host essential services for the home network wth a few lab virtual machines for experimentation.
Fractal Design Define R6 with an Intel X99, Intel Core i7 5820k, 96 GB of memory, 1 TB SSD, 2x 1 TB hard drives, nVidia Geforce GTX 980 Ti – The second ESXi server. I moved the VCenter Appliance to this server since this server now has more memory thanks to its 8 memory slots. This was my gaming computer, but since I don't do that much PC gaming these days, I made the gaming portion into its own virtual machine that has 16 GB of memory and 6 core allocated to it.
I can game through VMWare Horizon VDI, more on that later. Uses at least 80-100 watts on idle, which is a lot more than the NUC that gives similar performance. However, it has way more expandability if I want to add more hard drives or SSDs, 10 Gigabit Ethernet without Thunderbolt 3 and more. Before converting it, I added 2 sticks of 32 GB DDR4 memory, which works surprisingly. This makes me wonder if I can put in a whopping 256 GB of DDR4 memory. Maybe in the future.
Trying to migrate my existing VCenter appliance was tricky as I can't VMotion it since the processor in the Intel NUC is too new. I had to perform a restore from backup before I can turn on VMware EVC. Either way, the new setup is working well now. Now I can setup VSphere HA for some of the servers and also VMotion.
Gaming through VMWare Horizon VDI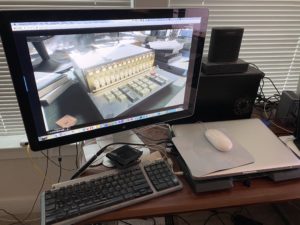 The VMUG Advantage program not only contains VCenter, but also VMWare Horizon 8, their own VDI (virtual desktop infrastructure). VDI allows you to connect to a virtual desktop on your desktop, laptop, tablet, etc. This is key for running games in the future, especially now that Apple ditched Intel for their own chips.
Setting VMWare Horizon is relatively easy. You need to setup a VMWare Horizon Connection server and then install the agent in the virtual machine. However, getting the virtual machine to work with the passthru card is tricky. Generally, Nvidia does not allow their consumer GPUs to work with a virtual machine. There is a workaround as you need to add these parameters in Advanced > Edit Configuration (under Configuration Parameters)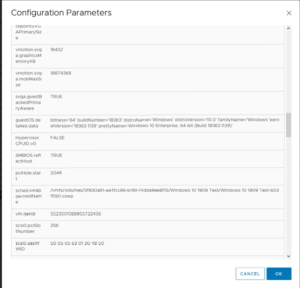 Hypervisor.CPUID.v0 = FALSE

SMBIOS.reflectHost = TRUE

pciHOLE.start = 2048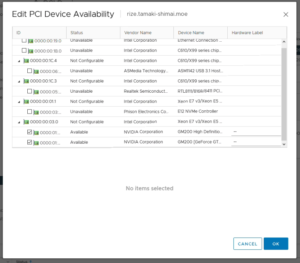 To enable passthru for the GPU, you need to click the ESXi host in vCenter, click Configure and look for PCI Devices under hardware, click Configure Passthru and select the video card. Then go back to your VM config and add the two devices. For the GTX 980 Ti, I need to enable the Geforce GTX 980 Ti and the GM200 High Definition Audio. You need both selected or it won't work properly. Note that you do need a monitor, or a headless video adapter plugged into it or the GPU won't activate.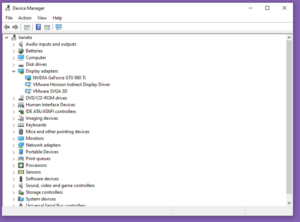 After I installed the drivers, I need to disable both the VMware Horizon Indirect Display Adpter and the VMware SVGA 3D graphics adapter. While the Horizon Indirect Display Adapter works with some games, others wouldn't, especially DirectX 9 games. Note that disabling this adapter makes it difficult to change resolutions. However, you can set the resolution using the nVidia Control Panel. Also, you need to use Windows 10 Enterprise as the Pro versions won't work.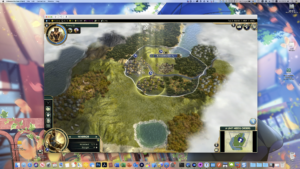 Unfortunately, I noticed that some game controls do not work without Relative Mouse turned on. VMWare doesn't have this feature included in the Mac client and only on the Windows one. However, hooking up a Playstation 4 controller and enabling it in Horizon View works, so I recommend that if your game supports it.
Otherwise, the experience is pretty good so far at least with the local network. I haven't really tried it on a different network, but I will share those experience soon.
As for future upgrades, I may look to upgrade the 5820k with a used Intel Core i7 6950x as I managed to find one on the used market for a good price, but from Asia. Also, I plan on upgrading the GPU later on since the 980 Ti is starting to show its age. Not sure if paying more for a Quadro card will improve the experience versus just getting a off the shelf RTX 3080, but we'll see. Also, I need more SSD storage as well.