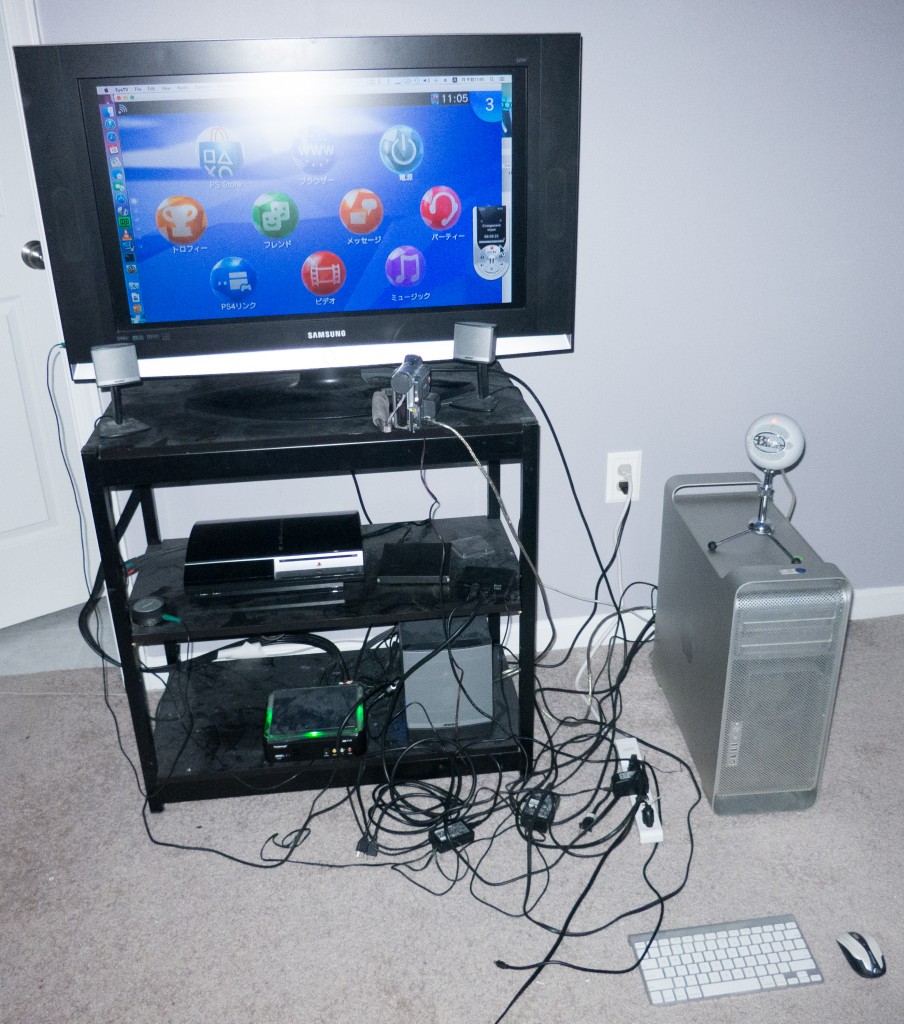 During the Fall, my HDMI to Component converter has kicked the bucket just under a year. With that, I couldn't record any Vita footage with my current setup. I thought about upgrading to a Game Capture HD, but it will pretty much render my HD PVR collecting dust forever. Not only that, the HD PVR 2 does not work with EyeTV, meaning that my next possible option is to get a HDFury Gamer 2 cables so that I can continue using my setup. Sure, it's pricy at $159 (I paid $151 for mine), but it allows me to maintain my setup along with being able to capture Playstation 4 footage when I get one after Idolmaster 3 releases.
At one point, I will eventually get a Vita with a Capture card, which is still $413 plus 40 dollar shipping since I want to cover a few games that you cannot play on the Vita TV. Since I am covering games that are compatible with the Vita TV at the moment, I am holding off so I can make a few more upgrades to my Mac Pro 2006 used for gaming and recording footage with 2 Intel Xeon X5365 3.0 Quad Core Processors and a nVidia Geforce GTX 970 (will be selling the 950 to offset the costs since I won't need it anymore. While it will use slightly more power, it will beat the Mac mini 2014 by a mile, at least for multi-core and graphics performance.
With that, time to work on the Yoru no Nai Kuni review, sooner than later since I'm half way done with the game.