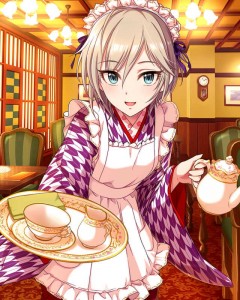 For awhile now, I have been thinking about getting a Mac mini as a home server since my WD Mycloud isn't cutting it anymore. Before I moved, I used an old 2007 Dell desktop as a home server, which ran Windows Server 2012 Essentials. While it did the job as it serves as an active domain controller, file server, Bittorrent and other things, I wanted a low power server. With that, I decided on the Mac mini.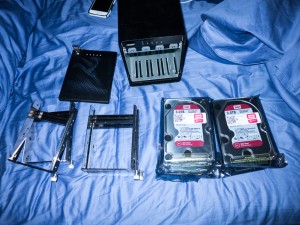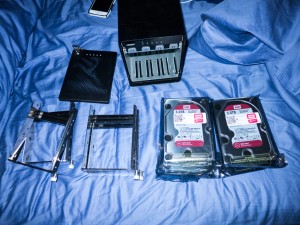 While I couldn't find a 2012 quad-core model for a decent price, I eventually settled with a new Late-2014 mid-range Mac Mini customized with 16 GB of RAM. I decided on the newer version not because I receive a discount since I work for the government, but the newer versions not only use less energy, but also have two Thunderbolt 2 ports opposed to one Thunderbolt port. I eventually bought a Thunderbay 4 4 bay hard drive enclosure from OWC so I can have RAID 10 storage for redundancy and performance. It's populated with 4 3 TB WD Red NAS drives, which I found on sale at Newegg.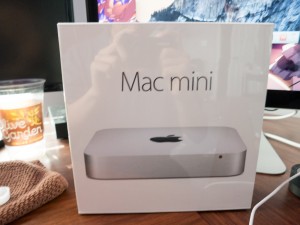 As for the performance, it's pretty fast. In fact, the transfer speeds are a lot faster than the WD Mycloud 3TB that I have as seen below on Blackmagic Disk Test. On Novabench, it got a score of 717 under Yosemite and 703 in El Capitan. Roughly, it's about 1.5 slower, mostly because the CPU is only a dual core opposed to a quad-core due to Apple's choice to use lower voltage CPUs instead. Even so, I haven't noticed any lag whatsoever.
As for the software I am using, I have OS X Server (which provides Time Machine, Caching, XCode, VPN, webserver services), Transmission, Plex and Teamviewer installed. In addition, I run a VMWare ESXi virtual machine which is allocated with 6 GB of RAM. In the ESXi server, it runs Windows Server 2012 (for WUS currently), Linux (test server) and a Minecraft server.
While this solution costs more than a typical 4-bay NAS ($910 plus tax for the Mac mini with 16GB memory, $346 for the 4 bay disk enclosure and $380 for 4 WD Red hard drives, coming in total of $1636), it's more versatile than a NAS. Later on, I can add more hard drives via USB3 or Thunderbolt 2, add another gigabit Ethernet port via Thunderbolt while having enough power for things like transcoding in Plex Server.
On the other hand, I could have built my server. Sure, it would be cheaper, but a desktop tower will use a bit more power (60-120w) opposed to my solution, which uses around 40 (idle) to 60 watts (at load) with the Mac mini and HD enclosure combined. In the long run, I will save money because the Mac mini won't use as much power compared to a full tower. Not only that, building your own will lack Thunderbolt connectivity, unless you install an add on card.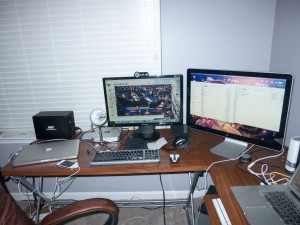 With that, would I recommend a Mac mini for a home server? If you are a Mac user and want something more powerful and flexible than a NAS and something that uses less power, go for it. Things like Plex and Transmission server will work great on it.
Lastly, if you plan on getting a Thunderbay 4, it's recommended that you change the fans, which is an easy task. The fan that came with mine was pretty loud since it was a generic one. I replaced it with a Noctua 92mm fan, which is a lot quieter than the old fan and it only cost $13 opposed to the $20 replacement that OWC was selling.
Specs
Mid 2014 Mac mini (Anastasia): Intel Core i5 2.6 GHz, 1 TB HGST 5400 Hard Drive, 16GB DDR3 RAM (soldiered), OS X El Capitan
Drives: OWC Thunderbay 4  (Nitta Minami) with 4 3 TB WD Red Hard Drives in RAID 10, 4 TB Seagate Backup Plus USB3 drive