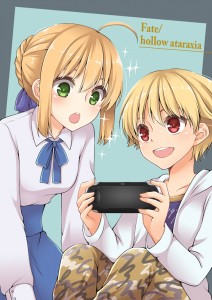 Considering that Playstation Vita games are like full console games, there might be some people who want to play them on the big screen like the Playstation Portable. Moreover, it seems that Sony wants to compete with the Ouya by making a separate console called the Vita TV (also known as Playstation TV outside Asia) instead of incorporating HDMI functionality for the Vita.
Like the name implies, the Vita TV allows you to play most Vita or digitally download PSP/PS1 games on the big screen, but is it worth the $69/100 dollars? Let's find out.

Hardware Overview
Looking at the hardware, it's a lot smaller than the Vita because the console does not have a battery, camera or a touch screen. If you compare it with the original Vita and a iPhone, it's thickness and size is comparable to a iPhone 4S. Aside from that, the Vita TV only has a HDMI port, USB port, Ethernet, Memory card slot and of course, the Vita Card slot. The Vita TV can output up to 1080i, but in most cases, you will keep it at 720p.
Next, for the software, it's pretty much unchanged from the Vita, except that you have to navigate using the controls on your PS3 controller. As a result, you will run into games that you can't play on the Vita since it requires touch functionality. While most of the games I own work on with the Vita TV, there are a few that do not work. Some notable ones are Love Live School Idol Paradise, Monster Monpiece, Ciel no Surge and ironically, Tales of Hearts R, which only the English localized copy is fully supported. There is basic touch functionality that can be used by pressing down the control stick and using the L2 or R2 button to simulate touch gestures. While it works okay, the functionality is a bit clunky.
The Setup
As for capturing the output, you can't do it directly since the Vita TV has HDCP (High definition copyright protection), which prevents you from capturing any footage. However, there are devices that can bypass this protection by using either a splitter or converter even though the legality is questionable. Yep, it's possible to hook the Vita TV to a Hauppauge HD PVR using a HDMI to Component converter and it works without lag . If you are on the market for a new capture card, I highly recommend the newer ones such as the Game Capture HD or Avermedia Live Gamer Portable so that you don't have to deal with the extra wires.
Capture Quality of the Vita TV to HD PVR with Converter
Conclusion
Would I recommend the Vita TV? Unless you want to record footage without shelling over 400 dollars for a capture card or play games on the big screen, you should go for it as long the games you want to play is compatible with it. Otherwise, you are better served getting a Playstation Vita console instead so that you can play the whole library.
Note: I can't test PS4 streaming capabilities since I do not own a Playstation 4.
Bottom Line
Strengths: Currently the most affordable way to capture Vita game footage ($79 Vita TV + $150 Capture Card + $20 Splitter vs $413 for a modified Vita system), good image quality at 720p, can play a good amount of Vita games on the big screen. Also, it allows people who don't want a portable system be able to play most of the Vita's library.
Weaknesses: Not all games are compatible with the Vita TV, especially if certain Vita's features such as camera and touch screens are used. HDCP stripper is also required in order to record footage. Touch screen simulation functionality is a bit clunky.