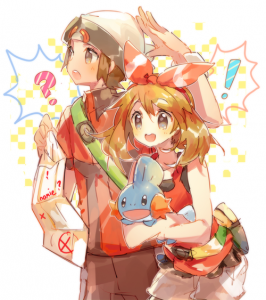 Instead of doing individual posts I have done in the past, I will do a live blog. With this, I will show my current progress. First impressions posts will come later on the main blog. For now, please do not refresh this page. It will load updates automatically.
Trainer name is: イリヤ
Note: Game is played in 日本語
My 3DS Friend Code is 2406-5224-9182. I will only accept people that I know and I won't be accepting any battles until I have a team ready.