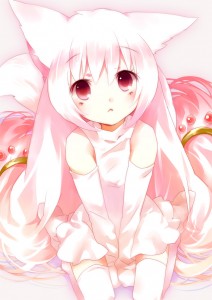 On Mac OS X, based on the previous post I made. Episode 12 Spoilers ahead!

Madoka: Make me a contract!
Kyubey: Ok! *launches Contract Application*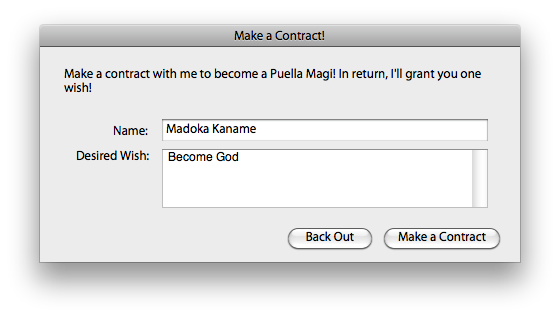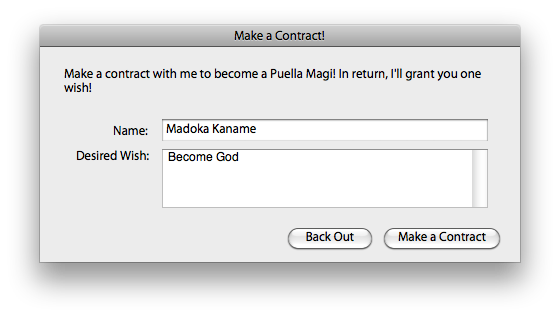 *clicks Make a Contract*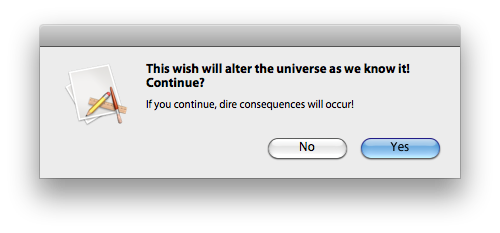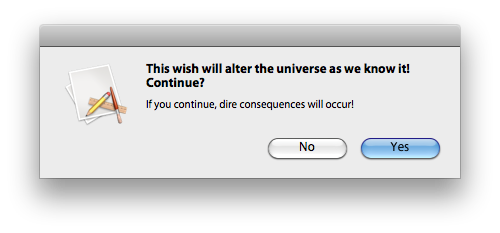 *clicks Yes*
Seconds Later…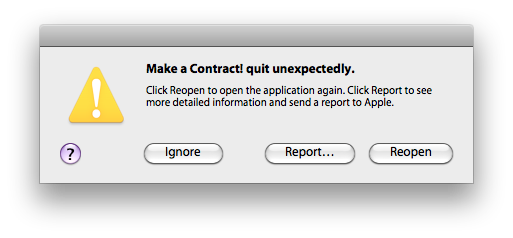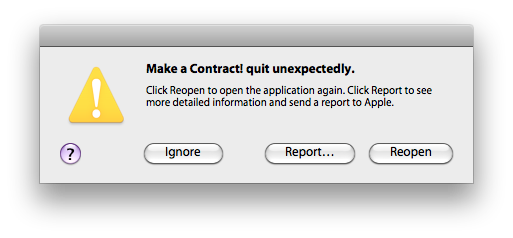 Kyubey: I don't understand you humans…
---
This app actually exists and its pretty simple and took me a bit to write this. There is two fields where to can specify the person's name and the wish. Every wish will result in a contract being created, except the obvious. The app will be released when I put even more features including a certificate creator.
Also, Madoka 11 + 12 post will be done tomorrow.