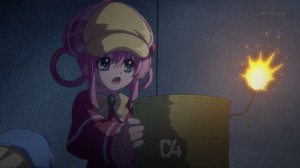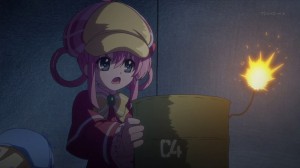 When in doubt… Use C4.
This is probably the most explosive thing to be seen on Milky Holmes. Sheryl kind of lit this C4 and yes… it gives a big explosion, which makes a big hole in the building.
Remember kids, only play with C4 at a bombing range… or better yet, do it in a game.